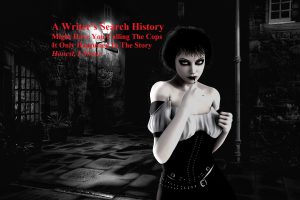 It's mainly a joke. Although a lot of writers can probably relate. Many of our stories can take on a darker theme, or at least parts of them do. For many of my stories I've had to research how weapons work, what a dead body would look like and how fast a body gets dissolved in acid.
It will be funny or maybe more awkward to have to explain to someone all the websites I have bookmarked.
Anyway, have a great day.