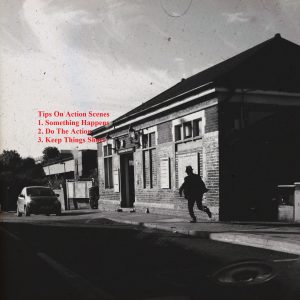 Hello and welcome back to my blog.
Today I give you three tips on writing action scenes.
Tip 1 Something Happens:
In order for an action scene to be believable something will need to happen to compel the character to act. Depending on the action taking place will depend on what it is. In order for someone to be running, besides it being for exercise, is she running away from something trying to escape? Perhaps she witnessed a crime taking place and doesn't want to get caught by the perpetrators and become a victim herself. Or she is running because she doesn't want to get caught by the cops and get arrested because they think she is one of the criminals.
Tip 2 Do The Action
In order to get the right sequences of how an action takes place, do the action yourself. Of course this doesn't mean that if it's a gun fighting sequence that you should get into a gun fight, (I had to insert that disclaimer in there). But let's say that you want to write a scene where someone is doing rock climbing, try going to a rock climbing gym and take lessons on how a rock climber would scale a wall of rock.
Tip 3 Keep Things Short
Descriptions should be short as should dialogue. When you think about it, if you were running from something are you going to notice all the small little details about everything? Or are you more likely to see the big picture?
For example, Mike runs down the sidewalk, cars are on his right side, he sees a crowd of people walking towards him as he runs.
Which way to go? he thinks as he looks around, his head on a swivel.
Anyway, I hope this helps. Have a great day.